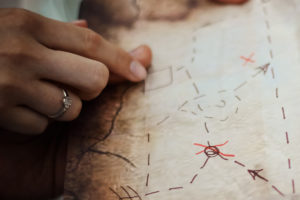 SAGE Open (January-March 2014): 1-20.
by Thomas Homer-Dixon, Manjana Milkoreit, Steven Mock, Tobias Schröder, and Paul Thagard.
We describe and illustrate a new method of graphically diagramming disputants' points of view called cognitive-affective mapping. The products of this method—cognitive-affective maps (CAMs)—represent an individual's concepts and beliefs about a particular subject, such as another individual or group or an issue in dispute. Each of these concepts and beliefs has its own emotional value. The result is a detailed image of a disputant's complex belief system that can assist in-depth analysis of the ideational sources of the dispute and thereby aid its resolution. We illustrate the method with representations of the beliefs of typical individuals involved in four contemporary disputes of markedly different type: a clash over German housing policy, disagreements between Israelis over the meaning of the Western Wall, contention surrounding exploitation of Canada's bitumen resources, and the deep dispute between people advocating action on climate change and those skeptical about the reality of the problem.